TheTick Times Wednesday Nov 30, 2016
Brazil's Chapecoense football team was involved in a plane crash that killed Seventy-six while six people were rescued.
The plane, according to information, crashed while nearing the city of Medellin in Colombia.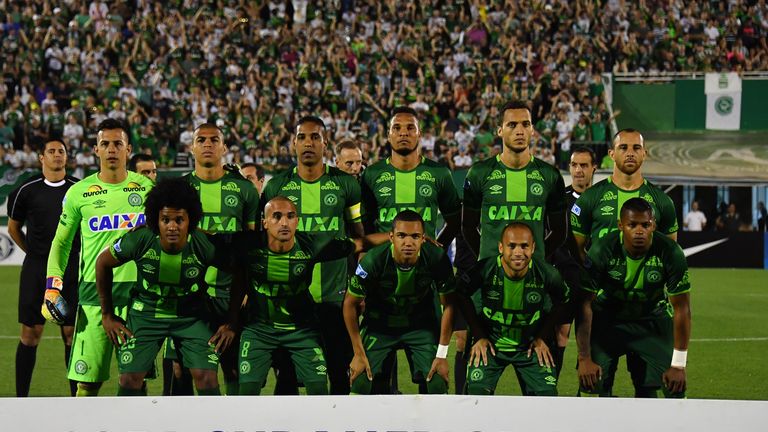 Reports from Colombia's civil aviation management revealed only six people survived the crash, while adding it was a result of electrical fault.
The Chapecoense team were to play in the final of the Copa Sudamericana, against Medellin team Atletico Nacional.
However, the cup organisers have aired that Atletico Nacional has asked for Chapecoense to be awarded the cup, making Brazilian clubs offer to loan players to them for free for the next year, BBC stated.
Of those in the chartered aircraft, flying from Brazil via Bolivia, were 21 journalists, Columbia aviation regulator said.
Among those who survived the crash are two footballer, TheTick Times has learnt.
The club's defender Alan Ruschel and reserve goalkeeper Jackson Follman, were said to be among the survivors.
According to a report, another defender, Helio Neto, was also rescued.
In another report, Goalkeeper Marcos Padilha (Danilo), was rescued from the crash, but was said to have later died in hospital.