Yusuff Olayode Tuesday Aug 30, 2016
A very huge blast was heard in a hotel in front of Presidential Villa, Somali capital on Tuesday.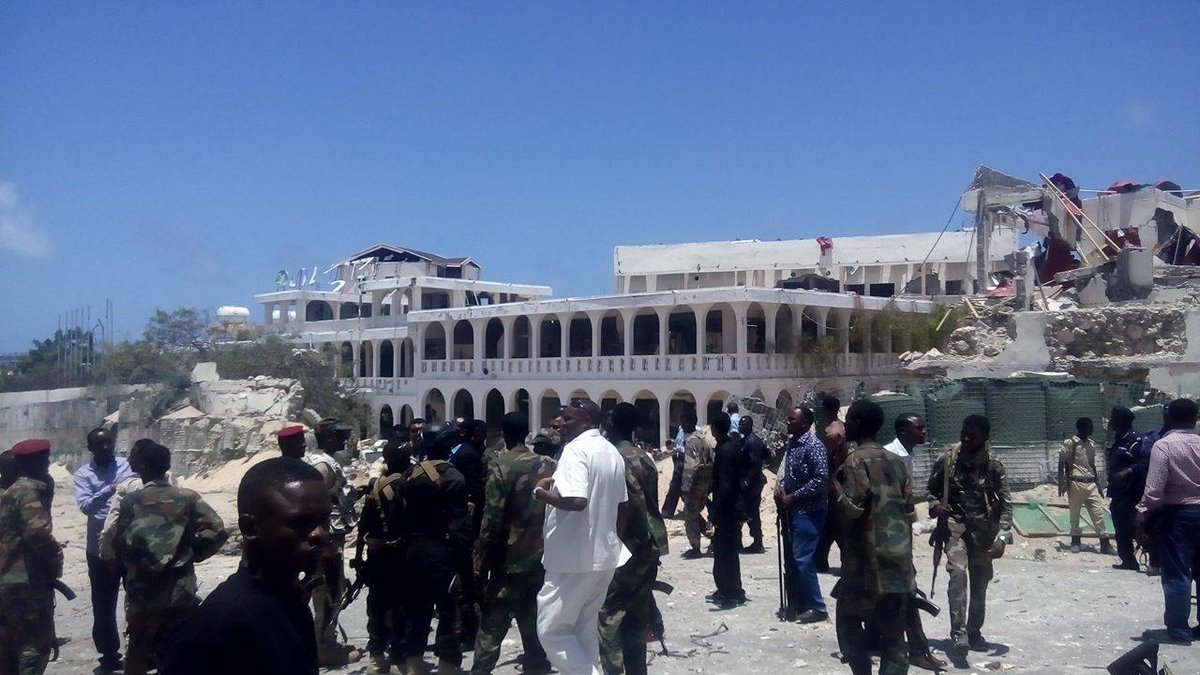 According to reports, at least three Somali journalists were among the victims of the car bomb explosion.
Police said that a car bomb exploded at a checkpoint of the president's residence.
Al-Shabaab terrorists have been responsible for series of attacks in the territory.
A radio station of the al Qaeda-linked Al-Shabaab group said it was behind the attack.
The atatck is comming less than 24 hours after Somali Government said a senior Al-Shabaab commander Ibrahim Aden Ibrahim surrendered himself to its National Intelligence Agency (#NISA) Monday.